We believe that a child's first visit to our dental office should be fun, educational and most of all, make a positive impression. This approach allows us to provide the highest level of dental health care for your child.
Patient Forms
Well Baby Visit
Dr. Rebecca offers a dental visit for children up to 18 months old. We call this a "Well Baby Visit" .
The purpose of this visit is to:
evaluate proper growth and development
discuss good nutritional and home care habits for your child
give you tips on how to properly clean your child's teeth
assess tooth and gum health
This visit helps your child get used to going to the dentist at an early age, and learn to develop great dental habits for life.
Of course your child will also get their first prize at the dentist!
The Safari
First stop...
Get your picture taken and get your passport!
Second stop...
Show us how you brush your teeth. Then get a sticker in your passport.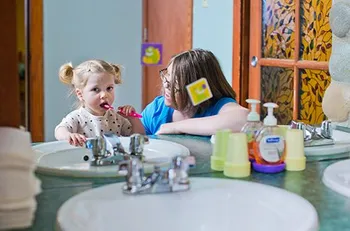 Third stop...
Hop up in the chair and take some x-ray pictures. Get another sticker!
Fourth stop...
Your assistant will clean and floss your teeth, and Dr. Rebecca will count your teeth. Your get one more sticker and a goody bag!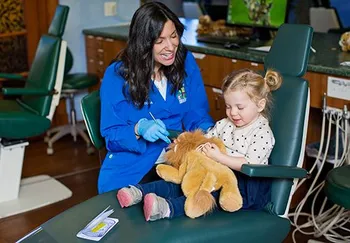 Motivational Charts
Your child will enjoy healthy dental habits when they use these Motivational Charts. Encourage regular brushing or help them break the thumbsucking habit
Activity Sheets
Want something fun to do? Print one or all of the below Activity Sheets to see if you can conquer the Dental Crossword Puzzle, find all of the Hidden Toothbrushes, Unscramble the Dental Words, or find the Hidden Dental Words. We know you can do it!